The Light Ideas Design Competition has closed for 2022.
Find out who won soon! 
Call for Designs: Printable Solar Cells
To achieve a renewable energy future, we aim to explore how novel solar materials and photovoltaic technologies can be integrated into new products, devices and objects. 
The technology that entrants are challenged to creatively integrate into their designs are printable solar cells. Unlike conventional, roof-mounted solar panels, these are lightweight, flexible and semi-transparent—meaning they could be integrated into portable products. The energy collected could then be used to power some of that product's function. Also, the rollable and curved form factor of the solar cells allow them to be deployed on demand, and applied to very lightweight structures.
The Exciton Science Light Ideas Design Competition, supported by CSIRO, will direct and encourage the next generation of industrial designers to prepare for a future in which this type of technology is widely available. Additionally, their perspective may help guide the scientific development and direction of these materials by proposing innovative uses of this emerging technology. You can find the winning entry from the 2021 architecture-focused competition here, which incoporated luminescent solar concentrators into an inconic Melbourne tram stop.

Design brief
Exciton Science's Light Ideas Design Competition challenges industrial designers to creatively and innovatively integrate printable solar cells into design forms for products. Your design may resemble an already existing product or imagine something completely new. Regardless, printable solar cells should be incorporated and their unique properties showcased.
Design concepts should be ambitious and surprising, yet feasible.
Please note this is an ideas competition and will not result in the winning designs necessarily being realised.
Good designs will:
Consider the technology's properties, in particular portability
Explore how the material can be used in a way that maximises solar harvesting
Be innovative and aesthetically pleasing
Have the ability to be feasibly created and mass produced

Design brief, T&Cs and PowerPoint Template
Please download the Full Design Brief, Terms and Conditions and PowerPoint Template for entry submission below.
Entrants
This competition is open for students and early career graduates (graduated in 2018 or later) in industrial design related disciplines. Entrants may submit proposals as individuals or in a small team of three or less individuals.

Competition structure
Stage 1
Entrants will be required to submit a design proposal in the provided template, which will include the following elements:
a description of how you have considered printable solar cells as a material
maximum 5 pages of drawings, sketches, renders or diagrams, describing the design intention, function and form of the intervention, including images speculating on its use

Stage 2
The best entries will be awarded $500 and showcased on the Exciton Science website. These shortlisted teams will then receive feedback from our expert panel of judges and have two weeks to incorporate this advice into their designs. After teams resubmit, our judges will award the most impressive design with the $5000 grand prize. There will also be a People's Choice Award.

Key dates (UPDATED)
Round 1 of competition closes – 18 September August
Feedback sessions (online) for shortlisted entries – Monday 3 October to Sunday 9 October
Round 2 closes for shortlisted teams to resubmit – Sunday 23 October
Winner announced early November

Submission
Entries should be submitted to outreach@excitonscience.com by Sunday 18 September 2022
An introduction
Printable solar cells are created by printing photovoltaic inks onto thin plastic. While they aren't as efficient as rooftop solar, they can be used in many places that traditional rooftop solar can't be used and are easier to produce. From wearable devices to disaster relief, there are many potential uses.
Printable solar cells can be rolled up: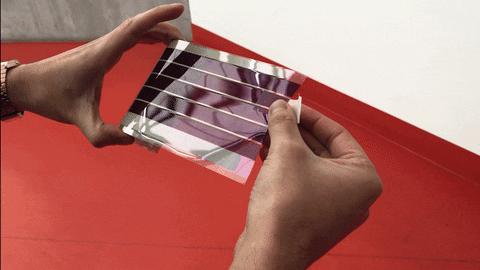 And are highly flexible: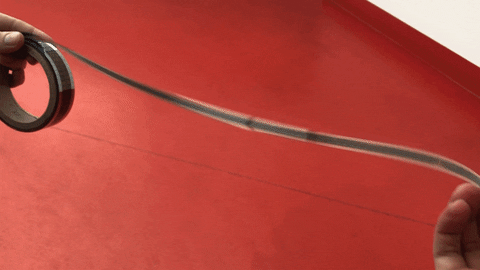 More details about the technology can be found in the design brief (see above). 
Jurors
A jury composed of professionals from both the industrial design and scientific community will be working together to decide on the best entries. We're excited to welcome the following judges from the industrial design community:

Sara Pontoppidan, Clandestine Design Group
Sara Pontoppidan is an award winning industrial designer. She is a judge and TV presenter on Australia By Design: Innovations, as well as the Senior Design Lead of Clandestine Design Group. Her expertise includes design strategy and research, innovation modelling, industrial design, and product management.
Sara has spent over a decade working within leading Australian design firms to push the boundaries of innovation.

Dr Nyein Chan Aung, Monash University
Dr Nyein Chan Aung is an internationally award-winning Industrial Designer, Design Researcher and Artist. Nyein completed his PhD in Industrial Design at Monash University. The research involved collaborations with other faculties from Monash University, Harvard Medical School, NASA, TEAGUE and Boeing to improve sleep in economy class aircraft cabins. Today Nyein is leading the design research of two primary projects; a miniaturised brain CT for on-site stroke imaging and self-service airport passenger security checkpoints.

Dr Mei Gao, CSIRO Manufacturing
Dr Mei Gao is a Principal Research Scientist and the Team Leader of the Printable Photovoltaics (PV) team at CSIRO Manufacturing. She received her PhD from the University of Wollongong, Australia, in 2003. Dr Gao's research interests cover several fields, including small molecule and polymer synthesis for biomaterials, bio-surface modification, design and fabrication of high sensitive biosensors based on aligned carbon nanotube arrays and other nanomaterials. Her current focus over the last decade is leading the printable PV team in exploration /design/fabrication/evaluation of low-cost, lightweight, organic and hybrid perovskite solar cells from lab scale to commercial large scale via roll-to-roll printing.

Dr Gerry Wilson, CSIRO Manufacturing
Gerry helped establish CSIRO's Printed Electronics Group in the early 2000's. The Group expanded over the ensuing decades to include Materials Discovery (for OLEDS, OPVs and TFTs); High-Throughput Screening & Device Physics; and Large-Area, Scalable Production. Over time, we realized Design was an important "missing link" in developing a compelling value proposition for the technologies and so we partnered with the Design Schools of Monash and Swinburne Universities. These 3rd Year projects proved to be fun challenges for the students and revelatory for us scientists. Gerry is keen to see this synthesis/synergy continue.

Questions?
Please contact us at outreach@excitonscience.com if you have any questions regarding the Light Ideas Design Competition.